About New Creation Bible Church
The New Creation Bible Church was formed with the strong mandate to obey the Bible and structure the church and its ministries according to it. Therefore, New Creation has faithfully done it God's way and will continue to do so.
"Building up the body of Christ by equipping the saints to do the work of the ministry." Ephesians 4:12
This local church was planted July 12, 2001, under the pastoral leadership of Dr. Billy J. Bell, through the guidance of the Holy Spirit. Its name, New Creation Bible Church [NCBC], was chosen after continuous prayer followed by conformation from the Lord.
The church held its first service with twenty-eight members present at the home of Pastor and Mrs. Bell. These charter members were excited and honored to be co-laborers with Jesus Christ in the witnessing and disciple-making process.
Vision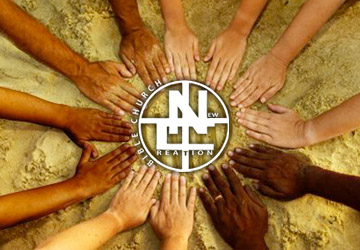 To develop a strong Christian Education Program that incorporates healthy teaching and training, whereby causing lives to be transformed, which will hopefully create an environment that will cause the people to have a mind to do works of ministry, inclusive of the following: Evangelism, as a way of life; one-on-one disciple making; supporting missions on local, national and international levels; identifying and sending out missionaries; planting and supporting other churches; ministering to the jail and prison population; expanding the Angel Food Ministry to the level whereby NCBC becomes a distribution center; developing a strong effective Nursing Home Ministry; assessing, and as the resources are made available, meeting the needs of the local community; establish a referral network for possible outside referrals; establish a network of continuing education programs that will help develop people in all areas of their lives [e.g. reading and math tutoring, English as a second language; sound financial management principles, conflict resolution, etc.; being prepared to constantly re-evaluate the ministry to ensure and facilitate numerical growth].
Purpose
This is a list of the four main purposes of New Creation Bible Church.
The chief purpose is to faithfully teach, in detail, the matchless word of God. Technically speaking, we EXEGETE the Scriptures, we pull out of them what they are saying to our lives.
For our people to live out faithfully the word of God in the Christian experience. The Bible speaks of our growing up, becoming "mature" in the character and in spirituality. The Scriptures then become our guidebooks, and those truths of the Bible illuminated or made practical and clear by the work of the indwelling Holy Spirit. The grace of God... instructing us to... live sensibly, righteously and godly in the Now Period (II Timothy 2:12)
To share the gospel of the living Lord Jesus with those who are lost. This is done mostly through the lives of the believer in the daily experience. In other words, the most effective evangelism is carried out by the average Christian in the "life" setting he finds himself. Always ready to make a defense of everyone who asks you to give an account for the hope that is in you... (I Peter 3:15)
To truly prepare our youngsters to accept Christ personally as their savior to help them prepare for life. Again, the teaching of Scripture to our children is a key purpose of NCBC. We feel compelled to prepare them spiritually and emotionally for a cruel and confusing world. From childhood you have known the sacred writings which are able to give you the wisdom that leads to salvation through faith which is in Christ Jesus. (II Timothy 3:15)
Plan of Salvation
Becoming a member of the Body of Christ. You need to recognize that:
All men are sinners and fall short of God's standards. (Romans 3:23)
There is no deed that man can do that is good enough to earn a right standing before God. (Romans 3:10)
There is a penalty for sin which is physical death where the soul is separated from the body, and spiritual death where the soul is eternally separated from God. (Romans 6:23)
God's love for us compelled Him to send His son Jesus Christ to die for us on the cross thereby paying the penalty for the sins of the world. (Romans 5:6,8)
By the grace of God the free gift of eternal life is given through faith in Jesus Christ. (Romans 6:23)
In order to be brought into a right relationship with God, one must believe in his heart that Jesus Christ is both God and the Son of God, and that He died on the cross for the sins of mankind, and was buried and raised from the dead. (Romans 10:9)